NEWS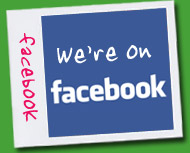 Be Safe at the Festival
We want you to have a happy and safe time at Maindee Festival.
Our stewards in the yellow jackets are there to help you.
First Aiders are onsite at all times – you'll find them near the main stage
Car Theft:  Make sure that nothing is left inside that might tempt a thief.
No cans or glass are allowed on site. No dogs allowed on site
Alcohol. We expect all visitors to moderate alcohol use – if you seem to be drunk or high you will be expected to leave the Festival.
Smoking and Drugs: All our tents are no smoking areas. Anyone smoking weed will be reported to the Police immediately.
Theft on site: There will be pickpockets on site. Make sure any valuables or money are kept safe. Don't flash your cash, phones or iPods around!
Sun and Shade: If it's a sunny day, watch out for sunburn. The information tent has sunscreen if you need some.
Heading off to a BIG Festival this Summer for the first time? Then check out this cool site:
http://www.safeconcerts.com/crowdsafety/